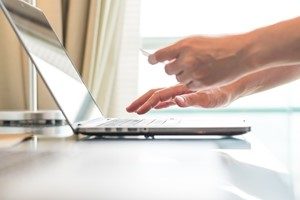 The modern business world as a mortgage broker has some interesting challenges. Firstly, there is a growing need to be competitive in a busy landscape, with so many other businesses all vying for the same competition. You also need to know when to expand, and how that could affect your business in the future. That's what being your own boss is all about.
Finally, you need to have a sound understanding of why the internet is dramatically changing customer service and the way people search for products.
As a mortgage broker, having gone through the process with Redrock, you'll have a mentor on hand to help you with anything you need. These are experienced industry professionals. However, you're going to be the only one with your finger on the pulse at all times, so understanding every aspect of your own business is vital.
Here's what you need to know:
1) Know your break-even point
When you're operating your own business, there are overhead costs that you need to deal with. These could come from staff that you employ, leasing costs of an office you work from, or simply power and internet expenses. If you don't want to be sinking money into the venture, then your overheads should all be covered by money you earn from selling your product – in this case, mortgages.
When you start out, you won't have much need for a secretary or other staff members, because it's unlikely that there will be a huge demand for your services. Within six months or so, however, you might find it is necessary to have some extra help. You can also cut out rent costs if you work from home. Either way, it's important that you know your break-even point, and set weekly, monthly, quarterly and yearly targets based on hitting that number.
If you don't, you'll have to fork out the money yourself, and that's not great for building wealth.
2) Understand when to expand
Once you've started to make a solid profit in your mortgage broking business, whether as a stand-alone company or just as a branch added to your existing business, it might be time to think about expanding.
You can't simply look at a city or suburb that has been showing strong growth over the past six months and choose that place to open another branch in – that's just not smart. Instead, carry out extensive market research, find a gap in a market that your business could fill, and weigh up all of your options. From office spaces to staff to compiling your accounting information across branches, there are a lot of factors you need to take into account before you decide to expand.
If you do, however, then you'll be potentially doubling (or more) your revenue stream. Everybody in the business world wants that.
3) Bring something different to the (online retail) table
Think about the number of devices you have that are connected to the internet – it could range from your watch right through to your fridge. Even if you only have a laptop or a smartphone, you can still access the internet from virtually anywhere.
That's what makes online retailing so successful.
"Ultimately, you can now count the number of bricks-and-mortar retailers on one hand," said LZR Partners Director David Gordon to Smart Company in a September 13 article.
Mr Gordon said that JB Hi-Fi, who earlier this month announced a deal to acquire The Good Guys, will seriously enhance their online offering, and improve profitability.
There's clearly demand for online services, and while the mortgage broking industry hasn't completely caught up yet, it leaves space for you to bring something new to the table.
To get started on your mortgage broker career, and to improve the way your business operates, get in touch with Redrock today.