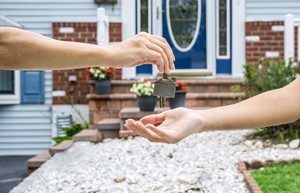 If you're contemplating starting a career as a real estate mortgage broker, or you've already made the decision, you're on the right path to job satisfaction.
Unlike becoming a doctor or a lawyer, mortgage brokering requires less training and licensing, as per the ASIC. However, since mortgage brokers are licensed financial professionals, this is still a highly regulated industry. This means you must navigate your way through a variety of certifications and prerequisites. With the right mindset and a willingness to apply yourself toward completing the process, you can join the ever-growing ranks of successful mortgage brokers.
While each individual will ultimately take their own unique route, these are the typical steps you'll need to follow to start your career in mortgage brokering:
1. Develop the right skill set
The first step to take in becoming a mortgage broker is to ensure you've honed the right skills to succeed. Certification and licences will only take you so far. There are other intangible skills you can develop to truly excel at mortgage brokering.
You might already possess all of these skills, or you might not have ever realised they're necessary for mortgage brokering. But developing them will be plenty worthwhile later on, so pay attention to your aptitude and attitude regarding the following:
Passionate about helping people – As a mortgage broker, you'll be representing borrowers in their search for the loan that best suits their needs. The average homebuyer will not have the inside industry knowledge you possess, and it's your job to guide people through the loan application process. Being determined and passionate about helping your clients will give you perspective on how to match their financial circumstances with the right loan.
A head for numbers – You don't need to be a mathematical genius to be a successful mortgage broker, but it certainly helps. As negotiations wax and wane, and the parties involved change their offers based on new information, you'll need to understand how the calculations shift and how this impacts your clients' goals. There are online mortgage calculators you can use to help, but having a solid background in calculating percentages and larger numbers will be a great asset.
Analytical and methodical thought process – To find the best mortgage for clients, brokers need to research features, options, fees, and the charges of various loans to ensure they're providing clients what they need. Being analytical and methodical lets you sift through the nonsense and noise that can potentially sour deals.
Great communication skills – Mortgage brokering is all about finding deals and closing them. Even if you understand every aspect and nuance of the loans you're brokering, being able to articulate the benefits of certain loans and the downsides of other ones will serve you well. Good communication skills will help you walk your clients through the entire process and answer any questions they have along the way. Not only will this calm any nervousness with your clients about taking on a mortgage, but it will also encourage them to refer you to their friends and families.
Strong negotiating abilities – Closing deals that suit your clients' financial circumstances means being able to shrewdly negotiate the finer details of loan offerings – on both the borrower's and the lender's side. Knowing when to give and when to take can make all the difference to finding success as a mortgage broker.
2. Complete a Certificate IV in Finance and Mortgage Brokering
Once you've developed your skill set to a satisfactory and confident level, the next step is completing at least a Certificate IV in Finance and Mortgage Brokering. Having the Certificate IV is a necessary component for mortgage brokering, and if you don't complete it, you won't be able to work in this field.
Thankfully, there are several ways to complete a Certificate IV. Many different institutions and organisations offer training and study sessions to help you succeed. Compared to other forms of higher education, the Certificate IV is fairly inexpensive, ranging from around $1,500 to $3,000.
Completing the Certificate IV is more than a simple formality toward becoming a mortgage broker. These courses and studies will provide you with a solid foundation in the world of real estate, financing, lending and borrowing. Equipped with this knowledge, you enter the field of mortgage brokering with more confidence and the tools to succeed.
3. Partner with the right professional mortgage brokering organisation
After developing the right skill set, completing a Certificate IV, you're all set to start your career as a mortgage broker. At this point, you'll probably be asking yourself how you'll:
Market your brand and find clients.
Learn the ins and outs of the industry.
Keep track of your loan applications and commissions.
Manage all other aspects of running a business.
Joining a broker group is the answer to all of these questions. By joining a broker group, you gain access to a host of benefits that will help you further your career and realise your full earning potential.
These benefits include:
A network of lenders.
Support and mentoring.
A customer relationship management system and mortgage software.
Marketing tools and more.
A diverse lender network provides you with more opportunities to find the right loan for your clients. The more lenders you have access to, the greater your chances for success.
No one expects you to know everything about mortgage brokering on your first day. This is a complex industry that can take years to fully understand. Having a credit mentor and support system will help with your professional development.
You'll need more than some manila folders and Excel spreadsheets to manage your clients' loan applications, your commissions, and all the necessary compliance. A mortgage software system with built-in CRM lets you manage all of this critical information in a single repository, as well as transmit loan applications directly to lenders.
Finding clients will be the backbone of your mortgage brokering business. This means you'll have to promote your services to attract new clientele. With access to a variety of marketing and business development tools, such as website and graphic design packages, you can create a marketing plan that best exemplifies your style and personality to grow your client base.
While it will take some time and training to become a mortgage broker, the payoff in terms of earning potential and job satisfaction are more than worth the effort.
Request an information pack on how to become a mortgage broker.