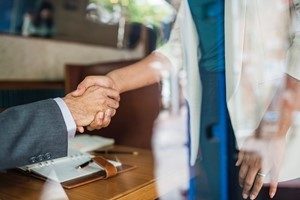 Becoming a mortgage broker can be a fun, satisfying career option that could allow for a high degree of flexibility, allowing for a good balance between working life and private time. Not only this, but there is a huge demand for mortgage brokers at the moment.
With the historically low cash rate level affecting interest rates, there is an increasing demand across the nation for home finance options and solutions. Now could be the perfect time to capitalise on this and propel yourself into a mortgage broker career.
Furthermore, many people prefer to build a relationship with their lender. Unlike banks, who see hundreds of people every day, being a mortgage broker means being able to connect with people on a personal level. You can help them achieve their property goals while building an ongoing relationship.
The added bonus of this is the potential for referrals, which will help you to expand your business rapidly in the future.
People also trust mortgage brokers. While most individuals will only ever have one or two home loans during their lifetime, brokers are working with loans every day. This gives them an intimate knowledge of the market, making them and their advice invaluable to newcomers.
But one of the best reasons to consider doing it is due to the expected population boom heading towards Australia in the coming years. With a huge number of people expected to migrate into the country, now could be a great time to undertake mortgage broker training and begin preparing to play a crucial role in helping to house people as they come into your area.
If you're considering a career as a mortgage broker, now could be the perfect time to get in contact with Redrock Group to discuss your options and find out more about becoming a real estate professional.