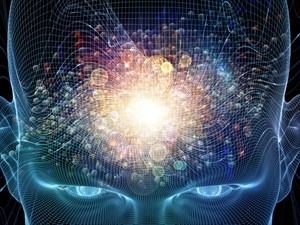 Mortgage brokers can leverage artificial intelligence and automation to help them understand more about their business potential and improve their service. Whether it's dashboard business data providing insight or chatbots keeping customers happy – understanding the place of artificial intelligence in your broker business puts you ahead of your competitors.
Why use artificial intelligence in mortgage lending?
Artificial intelligence lessens the administrative burden by streamlining and automating processes, leaving brokers more time to spend with their clients. It also helps brokers make better decisions, by processing huge amounts of data to create useful insights that contribute to all kinds of business decisions, from creating new sales opportunities to cutting costs.
With so many software packages incorporating these features now, it's possible that many mortgage brokers are already be benefiting from this new technology without realising it.
How to leverage artificial intelligence in the mortgage industry
Artificial intelligence is utilised in a huge variety of different tools. Understanding which options you can leverage as a mortgage broker comes down to understanding the options available.
Compiling standard forms and paperwork: Sometimes the simplest benefits of artificial intelligence are brushed to one side. However, processes that pull information from various sources to automatically complete fields or create one centralised document are huge time savers for brokers because they remove the need for double entry and reduce opportunity for error.
Analyse customer information: Another huge part of the role as a good mortgage broker is checking over the paperwork your clients provide. Not only do you need to check that the details they've given you are correct, you also have to ensure they're sending the right stuff to the lender. The mortgage industry is now making use of software that can read pay slips and other types of paperwork, enter the information elsewhere, or let you know what's missing.
Chatbots out of hours: You can be the best broker in the industry, but you need customers locked into meetings to actually make your business work. Given that you can't be available yourself 24 hours a day, employing a chatbot to keep clients happy round the clock can help. Depending on the exact service you employ, they can answer common questions, make appointments or arrange callbacks at a more convenient hour.
Automatic alerts and prompts: The broker industry is process driven. With lots of clients and lenders to juggle, it's often tricky to keep on top of everything. Artificial intelligence powered software checks where each project is at, and prompts staff to start the next part of the procedure at the appropriate time.
Predictive analytics and data: While your customers may come back one day, you need plenty of new customers coming through in the meantime. Understanding your market, why people choose you, and why they don't, is key to making good marketing decisions and increasing your sales conversions. Leveraging machine learning, you can have your software trawl through all your data to present it in a manageable format, so you can see clearly what does and doesn't work.
Marketing automation: Some of your marketing activities might include sending personalised emails to existing contacts, or reaching new audiences via online advertising. Setting up these tasks manually is time consuming. Marketing software allows you to automate your emails, social postings and online advertising so you can set it up once only, ensuring your campaign runs smoothly in the background.
At Redrock, we provide our brokers with all the tools and knowledge they need to do their job well. From powerful software filled in data insight, to CPD events that encourage you to find new ways to harness the technology available, we'll help you grow your business. Request an information pack to find out more.