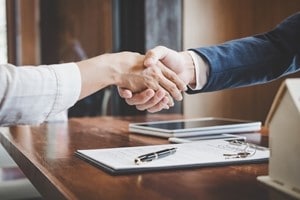 There is no denying that mortgage brokers make the loan origination process appear so simple and easy for the client.  When in reality there is a lot happening behind the scenes.  The best interests duty legislation (BID), which will come into effect on the 1 January 2021 will bring this work into light.
Currently mortgage brokers are already adhering to responsible lending obligations to ensure that a loan product is 'not unsuitable' for the client.  BID requires the broker to unequivocally demonstrate that they have acted in the best interest of the consumer every time they provide credit assistance.
Here are three ways you as a mortgage broker can comply with BID;
1. Gathering client information.
This part is not dissimilar to meeting responsible lending obligations, you need to document and keep records of your clients needs and objectives, financial position and desired product features.  You also need to take reasonable steps to verify the information.  Take a look at the information at hand and dig a little deeper to ensure it 'makes sense' and if not, keep asking questions and verify the information.  The information you gather at the start can often vary after you have reviewed it from a credit assistance standpoint.
2.  Making an individual assessment.
It is vital that you make an assessment of the client's personal circumstance, details of their finance needs, objectives and preferences.  With this in mind you must quickly determine if you can provide the client with a solution.  You need to determine if you have the expertise for the type of borrowing sought.  Ask yourself, "will you be able to provide them with credit assistance that will comply with BID?"  At this stage you will either proceed and provide timely credit assistance or inform the client that this is not a fit for your services.
If you are able to refer the client to a referral partner, make sure that any referral fee you will receive from the transaction is disclosed to the client accordingly.   In case a compliant is made against the referral partner in the future.  It is also very important to align yourself with referral partners you can trust.
3. Presenting information, options and recommendations.
When presenting your product recommendations to the client, you must walk them through the details of your assessment and recommendations.  This is all about detailing your findings and documenting the ins and outs.
This document will capture the needs and objectives, client's financial position and desired product features and may even directly reference what the client has said.  It will also inform the client of the loan and lender options you considered in your review right down to the costs.  Brokers will need to detail the product you have selected and why you believe this is the best fit.  More than ever before, there is a need to clearly explain why the product was selected over a potentially cheaper loan option.
In some cases, the client may select one of the other products you had considered but wasn't the recommend product.  If this occurs, you must show that you reiterated your reasoning.  Should they choose to proceed regardless of your recommendations, you would a note of their decision and proceed with their desired product.  BID is very much about educating the client to allow them to make an informed decision and for them to feel confident in the credit assistance being provided. If you'd like further information on best interests duty obligations, talk to our support team today.