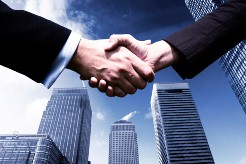 Many mortgage brokers are aware that investors are driving Australia's property market, but they may not realise a sizeable chunk of this demographic could be younger stay-at-home professionals.
According to RP Data's Greg Dickson, for many younger Australians, purchasing an investment property is the first step in entering the market. Additionally, more than 600,000 homeowners are 35 years old or less, meaning a large pool of potential home sellers are younger Australians. So what does this mean for those seeking mortgage broker careers?
It indicates a necessity for brokers to do all they can to connect with younger Australians. While this is easier said than done, it's no surprise that social media plays a primary role. Various studies have shown that internet usage, and social media in particular, are becoming an everyday part of most Australians' lives. This is especially true for younger people.
Staying social without the hard sale
While social media can be a great boost to businesses, it's important for brokers to understand the difference between drawing interest and turning off potential clients with a hard sale.
"In my experience changing how you think about your prospects helps to change how you communicate with them," Mr Dickson said in a February 14 blog post. "Imagine you are standing around a barbeque, with beer, wine or soft drink in hand. There are five or six of you watching the meat cook and talking. What would you say to this audience?"
By thinking of social media as more of casual gathering of people, you can gain a better idea of the best ways to interact with potential clients. You wouldn't turn a friendly gathering into an ultra-serious discussion. Instead, you might share an interesting fact or intriguing story that would pique the other guests' interest.
This is just one way in which mortgage broker mentoring with a professional who has experience with social media success can help brokers looking to grow their business. Contact Redrock Group to find out more about how to build and grow your business by becoming a professional member.