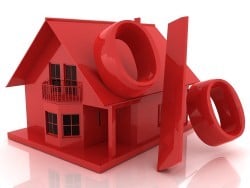 Recent Future of Financial Advice (FOFA) reforms are opening the door for many financial advisers to enter the mortgage broker market.
"FOFA is making that business much more complex and I think potentially what planners are looking to do is two-fold – one is to add other incomes to offset some of that extra cost they have now through having to comply with FOFA, and two they're looking to move into more simple products with less requirements in terms of documentation and regulation," mortgage professional Tim Brown told Australian Broker Online on January 7.
"The licensing requirements for mortgage brokers are nowhere near as great as financial planners."
The Australian government says that the objective of FOFA is to improve trust and confidence, but it's easy to see how these reforms could make life harder for financial planners through more regulation and increasing compliance costs.
It's also easy to understand why expanding into mortgage broker careers could be attractive to financial planners.
In addition to helping everyday people make their dreams of home ownership a reality, brokers benefit from great flexibility. Brokers do not have to contend with many of the frustrations their peers in the financial services sector do, and the fact that brokers make their money from paid commissions means it's up to them to decide how much and when they work.
Of course, being a successful broker means following best practices and gaining an edge through mortgage broker training and mentoring.
Not only will this help new brokers understand the technical side of submitting loans, it will also ensure they are in compliance with the law.
Contact Redrock Group to find out more about how to build and grow your mortgage broker business by becoming a professional member.