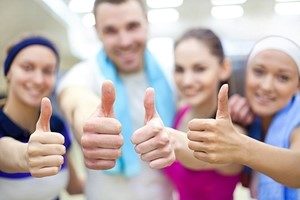 Earlier this week (September 1), the Victorian state government announced that the stamp duty concession for first home buyers would be raised to 50 per cent. This could lead to an uptake in the number of these individuals seeking out the help of a mortgage broker and being working towards securing their first home in the state.
Treasurer Michael O'Brien said the tax cut will make it easier for young Victorians to secure their own homes in the region, making property affordability easier in the long term. In fact, the latest change aims to save 26,000 Victorians over $200 million over the next 12 months.
Over 60,000 people have already benefited from the concession since it was introduced back in 2011 and these recent changes will help spur on continued growth across the market, especially with the population expected to grow in the coming decades.
"This boosted stamp duty concession will make home ownership more affordable and support jobs by stimulating the housing construction industry," said Mr O'Brien in an August 31 statement, with eligible first home buyers saving up to $15,535 on dwellings valued at $600,000.
If eligible, this can be tied to the state's First Home Owner Grant of $10,000, providing people with a huge $25,535 worth of funding for a home valued at $600,000 in Victoria. This could be great news for brokers, with more first time buyers potential moving into the local real estate agent in the future.
As a mortgage broker, being on the pulse of changes across the nation will help you provide for your client's needs. If you're considering mortgage broker training and a change of career, now could be a great time to consider getting a wriggle on and speaking with the team at Redrock.