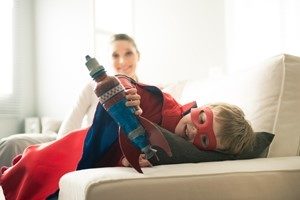 The opportunities to become a mortgage broker in Australia look to be reaching a high point. With the influence of the federal budget and interest rates fuelling consumer confidence, the latest survey from the Melbourne Institute and Westpac also show that homebuyers are particularly eager to make their start in the real estate market.
The Westpac–Melbourne Institute Index of Consumer Sentiment measured confidence in a number of key economic indicators in May, showing that encouraging signs have emerged, particularly for the housing sector. The index revealed that mortgage-holder attitudes improved 4.8 per cent over the month, suggesting that low interest rates are having an impact.
Another heartening token that mortgage brokers can take from the index is the growing segment of Australians who believe now is a good time to buy a home, with positive sentiments regarding the prospect growing 5 per cent over the month.
Despite rising house prices making headlines across the country, it seems as though interest rate cuts have spurred interest in real estate. This could be a promising trend for mortgage brokers. With homeowners paying less in interest, more Australians might be willing to approach a broker about financing a property.
This seems to be the case nationwide. A Roy Morgan Research survey revealed that more than 1.3 million Australians intend to purchase or construct a new or established home over the next year. Unsurprisingly, the majority of these individuals were concentrated in the traditional hotspots of Sydney and Melbourne, but there was also a strong response in Perth.
In fact, the Western Australia capital looks set to become the next centre of real estate. Around 1 in 10 Perth residents want to buy or build within the next year, while 8.3 per cent of Melbourne locals and 7.8 per cent of Sydneysiders indicated an intention to secure a home.
With house-hunting on the rise and a new wave of purchasers poised to join the market, mortgage brokers look set to benefit.