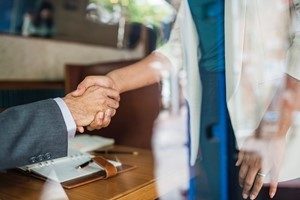 As technology continues to evolve and twist in surprising ways, it brings many benefits – and concerns. Several industries and services are finding themselves losing business against some of these new inventions, particularly those in the realm of online and mobile applications.
As mortgage brokers, how do we affirm the importance of our role and cement our position in the financial industry. How can we do our part to ensure that our services won't simply be replaced by a digital counterpart?
Making a difference
A November 25 article by the Real Estate Institute of New South Wales explores this issue in the context of real estate agents, but brings up many points that are also relevant to the mortgage broker business.
"People will only pay for the value that a service provider brings to the transaction," says REINSW CEO Tim McKibbin. For mortgage brokers, this means that home buyers seek out our services because they believe that our agency in the process actually benefits them. When this is in doubt, it gives opportunities for the industry to be replaced by alternative solutions.
"The greatest weapon we have at our disposal is education. Let there be no doubt, knowledge is power," affirms Mr McKibbin, saying that agencies should not dumb down the level of training and education they provide to their agents. He also notes that the most valuable asset that agents have is the ability to guide home buyers and sellers through the complex process.
All this is no less true for mortgage brokers. Taking initiative, being highly knowledgeable and well-informed will allow you to make a true difference for people hunting for a home loan in a way that an application cannot.
Get in touch with Redrock to equip yourself with the skills and training to start your journey in the financial landscape.