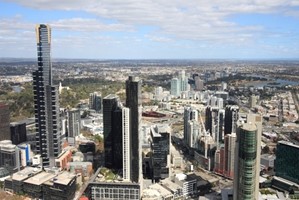 Melbourne and Sydney continue to rule the roost in Australia's real estate market, which makes them prime locations for people considering a mortgage broker career.
Recent analysis from CoreLogic showed that properties were snapped up within 39 days on average across the combined capitals in September 2016, while in the same month last year the period was even shorter at 36 days.
Ongoing activity in the real estate market suggests home buyers remain eager to buy in the two hotspots, despite prices remaining on an upward trajectory.
Mortgage brokers will no doubt also be pleased to know that discounting has remained low in Melbourne and Sydney. Cameron Kusher, head of research at CoreLogic, said a lack of price reductions indicates strong demand for housing, with many homes in the two cities selling in excess of listed prices.
"Over recent years, homes have been selling much quicker in Sydney and Melbourne than they have across the other capital cities," he explained.
"Although values have been increasing for almost 4.5 years, homes continue to sell quite rapidly with a relatively low level of discounting occurring from vendors."
Let's take a closer look at how much prices are rising in Sydney and Melbourne, as well as some of the buying trends in the two markets.
Price rises in Sydney and Melbourne
The latest results from CoreLogic's Home Value Index and the Real Estate Institute of Victoria (REIV) revealed significant price rises across the Sydney and Melbourne property markets.
REIV data published in November showed the median house price in Melbourne climbed 3.2 per cent in the September quarter, up to record highs of $740,000.
CoreLogic figures for October showed a month-on-month increase in values for Sydney and Melbourne of 0.6 and 0.8 per cent respectively. Over the quarter, the organisation measured price rises of 2.9 and 4.6 per cent.
Annual growth was even more impressive across the capitals; Sydney properties are now 10.6 per cent more expensive than the same time last year, whereas Melbourne real estate is up 9.1 per cent.
According to the data, purchasing a dwelling in Sydney will now cost buyers $800,000 on average, while Melbourne homes will set people back $600,000.
These indicators all point to ongoing real estate prosperity across the two capital cities, with solid demand and higher median prices delivering healthier returns for mortgage brokers.
Would you like to learn more about becoming a mortgage broker? Get in touch with us today.