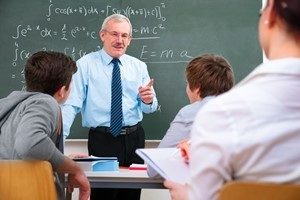 When you join the world of mortgage lending, there is a broker mentoring process that many must go through. This applies to anyone with less than two years of experience in the industry, and is a valuable part of learning the world of lending.
This education is about to have an extension, thanks to a new announcement from the Australian Retail Credit Association (ARCA) and Kaplan Professional Australia. They have partnered together to create internet-based training programmes for mortgage brokers. These will teach existing members of the industry, as well as those thinking of becoming a mortgage broker, the basics of credit reporting.
According to Damian Paull, chief executive of APRA, many mortgage brokers currently aren't confident about credit reporting and the impacts that this has for consumers.
"We recognise credit intermediaries, such as mortgage brokers, accountants and financial planners, are often the first advisers to consumers when it comes to credit reporting-related issues," he is reported as saying in Broker News on November 13.
Over time, as the new positive credit reporting information begins to appear in credit reports, more consumers are likely to take a greater interest in their credit report – including their consumer rights. As an industry we felt it was necessary to address this," he added.
The recognition of brokers as one of the first lines of contact for people seeking credit is significant, and highlights the importance of having educated and well-mentored brokers in the industry – such as can be found at Redrock.
With this step in place, from early next year mortgage brokers will be able to access this course and learn more about the important step of credit reporting. This widens the range of knowledge brokers will have, allowing them to be even more effective than previously.