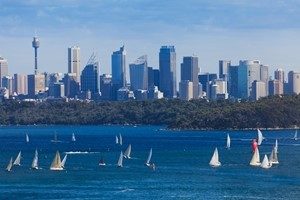 Continued growth in real estate across Australia can be an inviting prospect for investors seeking home loans, and the latest release from RP Data confirms that home values are still rising in many areas. This will be of interest to all budding mortgage brokers who are interested in opportunities in their local region.
The latest RP Data CoreLogic Home Value Index showed that home values grew by 1 per cent across all capital cities for October, and by 2.2 per cent across the last three months.
However, only half of the state and territory capitals actually saw their home values rise – suggesting some cities are much riper for investors than others. These were Sydney, Melbourne, Adelaide and Brisbane.
Sydney leads all of the states ,with 3.9 per cent value growth in the last three months and a 13.1 per cent rise in the last twelve months.
This indicates that the aforementioned cities could hold great mortgage brokering opportunities, especially with conditions looking good for investment property.
Weekly rents across capital cities have increased by only 1.8 per cent in the past year – the lowest rate since August 2003. This keeps renting a home as a great opportunity for Australians, while those investing in property can benefit from the capital gains in the long-term.
A National Australia Bank  business insight article from October 27 has backed up this investor strength, with its data signifying that investor credit is growing at twice the speed of owner-occupier credit. This burgeoning market will need brokers to facilitate lending, offering up great opportunities for people interested in a new career path.
Companies like Redrock can offer a wide range of mortgage broker mentoring for anyone who wants to enter the industry in these strong capital city markets.