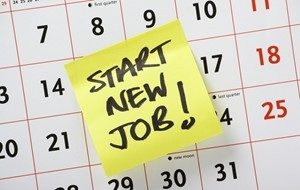 Whether you've been off due to the birth of a child, illness or some other reason, returning to work can be difficult. Depending on the amount of time that's passed, you might find that you're no longer interested in doing what you did before. In this situation, starting a new career as a mortgage broker could be the perfect thing for you. As a  member of a growing industry that offers flexible hours, the choice to become a mortgage broker is a wise one!
Flexible hours
When you're a mortgage broker, you are your own boss. You'll be paid on commission, so your income is linked directly to the number and size of the mortgages you get for your customers. The flexibility in how you're paid translates to flexibility in how you choose to work. The hours you do are completely up to you – this freedom can be especially helpful for people that are returning to the workforce from maternity or paternity leave.
Growing industry
An IBISWorld report published in January this year said that the industry grew by 6.8 per cent from 2012-2017. It also outlined some industry opportunities: loan-seekers are beginning to demand more broker support in determining which home loan is best for them and lower interest rates mean industry revenue growth has been boosted.
Helping people
Returning to the world of work is much easier when your job gives you satisfaction. Being a mortgage broker is a career choice that lets you help people. You're getting them into their first home, or you're helping them take their first steps on the property investment ladder. Rewarding careers can be hard to come by but mortgage broking is certainly one of them.
An accessible career
Becoming a mortgage broker is not something out of reach for most people. There are no industry groups or gatekeepers saying just who and who can't join the profession. All that's needed is a solid work ethic and a willingness to learn new things. As with anything, there are some steps you'll need to take, including gaining a Certificate IV in Mortgage and Finance Broking. Joining a broker's group like Redrock, however, can make this process painless, as they'll show you all the steps you need to take.
If you'd like more information about how Redrock can help you in your new mortgage broker career, you can request an information pack. It has all the details about how a membership with Redrock can benefit you.