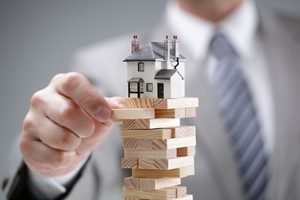 The mortgage broker industry is one whose fortunes are tied closely to the trends in the economy. When the economy is booming, people have the resources to purchase housing, and mortgage brokers find themselves flush with clients.
What does 2018 look like for the Australian economy, and by extension, the mortgage broker industry?
A mixed forecast
The November 2017 Statement on Monetary Policy released by the Reserve Bank forecasts a bright future for the economy on the whole. While it's not expected to boom, it is expected to slowly but surely expand over the next few years, with around 3 per cent growth being the forecast. This is corroborated by the forecast in the government's Mid-Year Economic and Fiscal Outlook 2017-18 report, which slates 2.5 per cent growth in 2017/18 and 3 per cent in 2018/19.
The housing market, on the other hand, is a mixed bag. The Monetary Policy Statement notes that house prices have eased in Sydney lately, but have stayed relatively stable in Melbourne, Brisbane and Perth. Opinions from analysts differ on whether the housing market on the whole is moving up or down – Business Insider has reported views from economists Justin Fabo and Ric Deverell that prices aren't falling, and UBS analysts Jonathon Mott and Rachel Bentvelzen that the market has turned and house prices are only going to get weaker.
The influence of household debt
There are, however, some economic indicators mortgage brokers should be a little concerned about. One is Australia's high level of household debt. It currently sits at almost 200 per cent relative to disposable income, one of the highest rates in the world. High household debt hampers the ability for people to take on new loans, as their incomes fail to cover their existing liabilities, meaning they're forced to deleverage.
What does this mean for your career as a mortgage broker?
The future for mortgage brokers is difficult to predict – the housing market is looking as though it may be turning, with another boom nowhere in sight. That said, there's no need to panic just yet – people will always need to purchase housing, no matter the price. Mortgage brokers will have to be at the top of their game, however, to bring their clients the value they are known for.
However the winds of the economy blow, there is one thing you can know for sure – working with the crack team at Redrock will make your career as a mortgage broker that much more likely to succeed. More for information on how we can help, get in touch today.