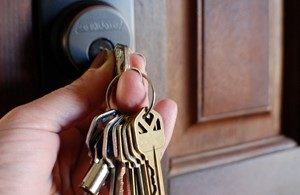 As of late 2017, Australia's housing stock is worth over $6.7 trillion, making it our nation's most valuable asset class, according to the Australian Bureau of Statistics. Mortgage brokers are integral to the functioning of this gargantuan market, and its fluctuations can greatly affect the average broker's chances of success.
With that in mind where is the property market headed in 2018? And is now the perfect time to start a mortgage broker career?
House prices to keep increasing in Australia's capital cities
Property prices aren't coming down any time soon, according to the QBE Australian Housing Outlook. In fact their forecasts predict that the average house price will increase in every capital city except for Sydney and Darwin, where they will fall by 1.1 per cent and 0.1 per cent, respectively.
The country's biggest market may indeed be slowing down, but property in other cities will continue to increase in value. This could encourage Australians to buy more properties, for more money, which means business is should continue booming for mortgage brokers nationwide.
QBE's experts aren't the only ones with a positive outlook, NAB's Residential Property Survey expects prices to increase in each of the six biggest capital cities in 2018.
Building is going to continue at near record levels 
In Australia, the supply of homes has fallen short of the demand for them for some time now. Luckily, it is forecasted that the construction industry will continue building new properties at near record rates into 2018, after a busy few years.
In fact, the Housing Industry Association expects a grand total of 105,300 new detached homes to be commenced in over 2017/2018. This is slightly less than the 113,600 built over the previous two years, but is impressive nonetheless.
What does a thriving property market mean for your mortgage broker career?
The number of new builds over a period is important to brokers because each of these 105,300 new homes represents an Australian who may need a home loan. Every one of those people is an opportunity for a new mortgage broker.
Furthermore, if prices continue to increases it's likely that Australians will continue buying houses at the rate they currently are. This means the pool of potential customers for mortgage brokers is only going to stay the same of get deeper in 2018.
If you're considering becoming a mortgage broker the team at Redrock can help with that. Get in touch today to find out how we can help you profit from the Australian property market in 2018.