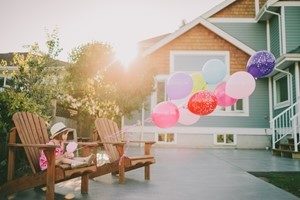 Having a family means a raft of additional commitments to plan your time around. A traditional 9-to-5 can make this difficult as school runs and extra curricular activities take over. Being a mortgage broker with Redrock allows you to organise your work commitments around the rest of your life. You can work at times of day that suit you, with clients often pleased to be able to make an evening or weekend appointment. Your salary is commission-based, so you get to choose how many hours you work depending on how much you need to earn.
What makes being a broker family friendly?
1. The hours are up to you
There's no reason to wear yourself into the ground working eight hours a day if there is simply isn't time around your other commitments. If you can manage with a smaller income, work fewer hours. It's entirely up to you how many clients you take on, and what you decide now is not set in stone.
As your family get older and more independent you can increase your hours, and if necessary during the school holidays you can reduce them.
2. Work at times that suit you
There are no hard and fast rules with when you need to be working as a mortgage broker. Whereas working in a shop would require you to be available during the opening hours, your only constraints as a broker are around when your clients are available to meet with you.
This means you can do half of your working day straight after the school run and continue after the kids have gone to bed.
However, do remember to make some time available when banks and other loan providers are open, as you will be dealing with them regularly as well.
3. Benefit from passive income
Mortgage brokers don't charge their clients. They receive a percentage commission based on the value of the loan sold. As well as a one-off payment, commission is usually ongoing for the life of the loan. That means that the longer you've been in business, the more money you have rolling in for doing absolutely nothing.
Being a member of the Redrock Group comes with many benefits, including flexible working hours. To find out more about how you can make a broker career work for you, request a free information pack today.