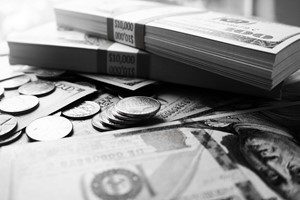 Have you ever thought about how the official cash rate (OCR) affects the housing market? As a mortgage broker, you will have control over how any changes made to the cash rate affect your interest rates. When the OCR is lowered, some banks and other lending institutions lower their interest rates. The latest decision from the Reserve Bank of Australia (RBA) on October 4 was to leave the OCR unchanged at 1.5 per cent.
The OCR is the rate at which banks and lenders borrow from the RBA. When the cash rate is lower, these lenders don't have to pay as much interest, so they pass some of those savings onto their customers. Some lenders, however, do not.
How could the cash rate affect your mortgage broking business?
When you become a mortgage broker with Redrock, you can be your own boss. In this position, you get to make the decisions, including the rates at which you lend money to customers.
With the Reserve Bank choosing to keep the interest rate at the record-low 1.5 per cent for October, and Australia's stable financial position, the OCR could fall even further. It will be cheaper for you to borrow money to lend, meaning you can offer lower interest rates and still have sound profit margins. If you earn a good reputation, then lots of customers will use your services because of the low interest rates, and your profits will keep rising.
Even if the OCR remains the same for the next 12 months, it is still a historically low level. It's a fantastic time to start your own mortgage broking business, but to do so means gaining experience. That's where Redrock can help.
What sort of mortgage broker are you going to be?
People want to own their own homes, and CoreLogic RP Data suggests that housing value growth is significantly lower than last year, in an October 4 article. In September 2015, capital city dwelling values were rising by 11 per cent per annum, but 12 months later, they're rising by only 7.1 per cent per annum.
Those sort of conditions could be prompting more people to sell, which means there will be plenty of choice for buyers. Those buyers will need a home loan, and as a mortgage broker, you can take advantage.
To find out more about getting into this exciting industry, get in touch with Redrock today.