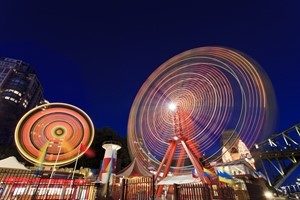 When property markets are on the rise, people will be looking more and more towards their mortgage brokers to help them purchase owner-occupied houses and investment real estate alike.
Where in Australia is there a property boom? And how can prospective mortgage brokers benefit from this information?
Become a mortgage broker in Sydney
Sydney has long been the economic centre of Australia, and the same goes for the property market. While prices are higher here than in any other city around the country, that is not necessarily putting people off buying – and those buyers will need access to loans.
The BIS Shrapnel Australian Housing Outlook 2015-18 reports that in the two years prior to June 2015, Sydney property grew by 44 per cent to a median house price of $1,034,100. However, CoreLogic RP Data states that units are much more affordable, coming in at just $675,000.
Want to have the ability to cash in on an opportunity in the burgeoning Sydney market? Start your mortgage broker career in the city today.
And what about Brisbane?
For years and years, Melbourne has been an obvious second choice for the most promising market in Australia, but Brisbane is fast catching up.
The Commonwealth Bank and CoreLogic RP Data teamed up to rate various regions around the country on their conditions – a one indicates an extreme buyer's market and a five shows an extreme seller's market.
Brisbane comes in at a two, which is a buyer's market, and is one of only three capital cities that favour buyers. The other two are Darwin and Hobart, but Brisbane lies ahead of these two as the best prospect for purchasing.
The BIS Shrapnel report finds that the median house price in the Sunshine State's capital is $511,300, and for people wanting to be a mortgage broker in Queensland, now is a fantastic time to take that step. Talk to Redrock today about your best options.