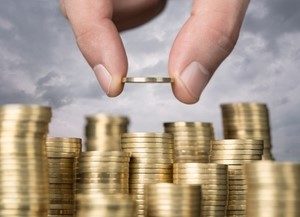 As a business in the finance or real estate sector already, you'll know the positives of having various avenues available that are all helping you to turn a profit.
Mortgage broking is one such avenue – well, at the moment it's more of a wide street. There is a huge amount of space around Australia for more people to become mortgage brokers, all it takes is for you to make the decision.
Adding this revenue stream to your existing business could do wonders for your client base as well, which will always be seen favourably.
So, why is adding mortgage broking to your existing business such a great idea right now?
Which industry legend is hailing the Australian mortgage broking landscape?
"There is every reason to believe that broker flows should increase significantly."
In a May 30 media release from the Finance Brokers Association of Australia, industry legend Steve Weston, who was recently the CEO of mortgages at Barclays UK, said the landscape for broking in this country is on the up.
"Brokers now account for over 70 per cent of mortgage flow in the UK and given the similarities with the Australian market, there is every reason to believe that broker flows should increase significantly above the low-50 per cents currently being experienced here," said Mr Weston.
"The mortgage industry in the UK is similar to the Aussie market but there is a much higher level of regulatory intensity over there, which has both its positives and negatives."
That's a heck of an endorsement, and while the property market remains so confidently strong in the face of inflation and cash rate slashes, are you going to jump on board and take advantage?
Don't wait for the right time to become a mortgage broker – because it's now
You're going to want to be stable in the mortgage broking market as houses become more in demand.
According to IBISWorld, there are currently 5,810 mortgage broking businesses in Australia and they have a share of a $2 billion annual revenue stream, having experienced 4.6 per cent growth over the past five years.
That growth is projected to continue, especially if demand for new dwellings continues to rise above the levels of supply, as is currently being seen, thus driving house prices higher and the need for larger mortgages even more skyward.
When this is in full swing, you're going to want to be a stable player in the mortgage broking market, so starting right now by cementing yourself and adding a mortgage broking business to your existing operations is vitally important.
Contact Redrock today to talk about ways to make this transition happen sooner rather than later.