The Opportunity
Specialise in flexible finance solution and build a mortgage business like no other.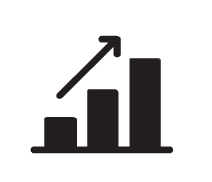 The Opportunity
Specialise in finance for people who need loan flexibility.
A Red Rock Mortgages franchise is a mortgage broking business opportunity like no other. With the onset of additional regulation in the banking sector and the implementation of new positive credit reporting changes, demand for specialist finance solutions is greater than ever.
With a strong point of difference as a franchise partner you will benefit from higher loan margins and fee income than traditional mortgage brokers.
Our rewarding and flexible business model includes exceptional benefits to build and grow a six figure income stream with low ongoing overheads. You'll be part of a nationally recognised brand and market leader in the specialist mortgage market supported by a management team with deep industry experience.
To learn more about this unique and limited opportunity, request your free information pack today.
The mortgage industry is the backbone of the Australian economy.
The under serviced 'non-conforming' market segment provides a huge opportunity for specialist mortgage brokers.