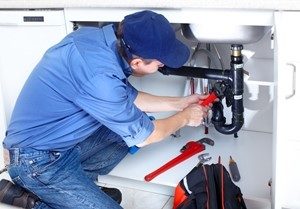 On the hunt for a house? Chances are, you'll also be in the market for a home loan. While there are some variations in terms and rates between different providers, there's one constant.
That is, you're going to need documentation to show whether or not you can pay it back. This includes proof of income in the form of pay slips, tax return notices or other financial statements. For some, this can be a little tricky.
Low documentation loans, or low doc loans for short, are a special kind, designed for people who may not have such documentation required for a traditional home loan. These type of people are generally self-employed small business owners. Here are three common types of professionals that could benefit from a low doc loan.
Plumbers

Plumbing is a service industry that's vital to everyday living for all people. The plumbing trade is spread across different specialisations such as maintenance plumbing and roof plumbing. As the trade rarely requires more than one or two people per job, it's not uncommon for plumbers to stick it out by themselves and be their own boss. These tradesmen may have to get their hands dirty, but are well-compensated for their skills and efforts, making around $58,000 a year on average.

Childcare workers

Childcare workers are people that take care of children when their parents or guardians are away, usually when they're at work. They attend to basic needs such as feeding and bathing, and they may also organise activities and develop schedules. Because childcare workers can work from the home of the child or from their own home, it's easy for people in this occupation to run their own neighbourhood business, rather than join a childcare centre franchise. This means they'll likely be among those looking at low doc home loans when house hunting. Childcare workers earn roughly $42,000 on average.
Tutors
Tutors are private educators that provide learning outside of school. People in this occupation can teach about virtually anything, ranging from English Literature to knitting. As tutors can teach in the home of their students or even turn their own home into a tutoring centre, it's common for these workers to want to run their own ship. A tutor's wage can vary immensely depending on the subject they teach, but they earn $55,000 a year on average, according to Pay Scale.