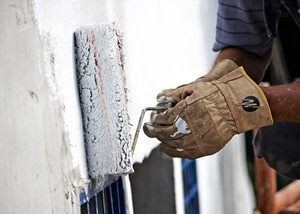 Buying a house is always going to be a big step. A commitment in more ways than one, purchasing real estate should be a decision made with confidence, knowing the strengths and weaknesses of a property before you sign on the dotted line.
However, if you're thinking of buying with a low doc loan, there are a number of things you'll want to consider before you take the leap. Here are a few common red flags to watch out for.
The property has been on the market for a long time
When you're swept up in the excitement of thinking you've found your next house, it can be easy to overlook small details that may speak volumes. If you've been in the house-hunting game for a while, you might notice that a certain property seems to stick around without ever being sold.
When you speak with the real estate agent, be sure to enquire as to how long the property has been on the market. If it hasn't sold for weeks or even months on end, there's a good chance there is a reason for this.
Patching up around the house
When you're looking to sell, it makes sense to try and spruce up the place, from carpet cleaning to a fresh coat of paint. However, there are some patching up jobs that can hide a deeper problem. For instance, if you notice one of the walls in a room has been repainted, it could be an attempt to disguise mould or mildew. The tell-tale brown stains of water damage can also be disguised with a ceiling paint job, so be wary when you look up.
Future development
In addition to keeping an eye out for the fabled 'neighbours from hell', you should also be wary of vacant lots next door to your potential new home. They can be a sign of development to come, and can foreshadow long months of construction noise and disruptions if you were to move in. Furthermore, unless you can obtain the details about a future project next door, there can be no way of knowing exactly how a new house or apartment building may affect the outlook of your potential home.
If you're ready to commit to buying a property, but you're unsure if you're eligible for a home loan, get in touch with Redrock today. Our expert team will help to guide you through the process of a low doc or bad credit home loan, so you aren't held back from buying your next property.