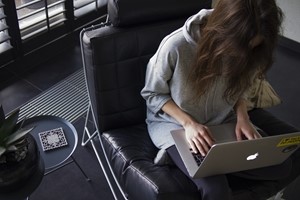 More than 2.4 million Australians work in the gig economy or run their own single-operator business, a figure that's on the rise as more individuals turn to remote and contract work. If you're one of the millions of people working on your own, you may be wondering whether you'll be able to qualify for a home loan.
Stable income and tax returns that show steady employment have served as foundational elements in the homebuying process. However, you can still qualify for a home loan even when self-employed. Here are a few things you'll need to gather before you apply for a self-employed home loan:
1. Company and personal tax returns
You'll be more likely to qualify for a self-employed home loan if you've had your business up and running for at least two years. Gather both your company and personal tax returns before you speak to a mortgage broker to get the process started smoothly and efficiently. Because you can't present lenders with proof of regular income from an outside organisation, it's crucial to keep your company and personal tax returns up to date.
These documents will serve as history of income. Don't count yourself out, though, if you have an irregular income – mortgage companies understand the nature of running your own business, including seasonal changes that bring in significant cash flow followed by natural slumps in your industry's market. Keep accurate, organised tax records and you'll make life a lot easier when you begin the application process.
2. Profit & loss documents
Whether you've been in business two years or 10, your mortgage lender will want to see profit and loss documents. They'll want to gauge how your business operates as well as how you handle times of profit and loss. If you're able to stay in business while paying other debts and personal bills during lean times, the bank will notice that and may see you as a lower-risk applicant.
3. Business activity and bank statements
Be transparent during the application process. Help your lender understand what your business looks like from the inside out by providing them with documents that show whether you have a steady client base, one that's growing and other relevant activity.
You should also be prepared to show your own personal bank statements to any lender – a healthy savings account and enough to put forward a sizeable down payment will increase the chances of qualifying for a self-employed home loan.
Get in touch with a financing specialist at Redrock to learn