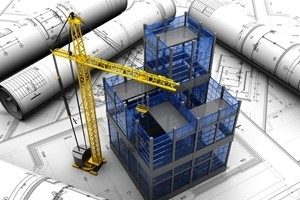 Building a home is a major undertaking. If you do it right, it can turn out to be a great decision – overall, it can be more affordable than buying an existing house, and it's also nice to customise the building process to meet your tastes and preferences. Having said that, it's a big project, and seeing it through can be stressful.
Success in residential construction hinges on a few things. Namely, you need a capable builder, a solid building strategy and a financial framework that makes sense. If all of the above elements fall into place, you just might be onto something.
Finding the right builder for you
One of the key first steps in residential building, right up there with finding reliable low-doc home loans, is getting a builder you can trust. According to YourHome, you want more than just a builder – you want a project manager who can coordinate everything related to sourcing materials, allocating construction labour and performing quality assurance.
A committed builder is one who cares about safety, sustainability and cost-effectiveness throughout the construction process. If you can't find someone who's on board with all of the above, it's probably best to keep looking.
Strategising for the long haul
Building a home is a long-term process, and it's sure to be a significant drain on both your time and money. Because of this, Good Financial Cents recommends drawing up a detailed budget for both. You should know where every minute and every dollar at your disposal is going, and if you're not happy, you'll need to take action.
Home construction requires a high level of communication between yourself and your builder to make sure everything is going according to plan. This is especially the case where money is concerned. If any unforeseen financial problems arise, you must be ready to address them.
Getting the funds you need to ensure success
So what happens if you realise your building plans are significantly over budget? You can't exactly quit building a house midstream – once you're committed, you're committed. The only solution is to find a source of financing that can help you overcome whatever issues you're facing.
This financing may well come in the form of low-doc loans from Redrock. We have a competitive line of construction loans that can easily help you with building either one dwelling or two. Talk to us right away about how our offerings can help you with building your dream home.