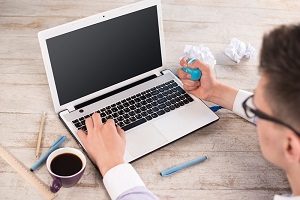 Mortgage repayments can often weigh heavy on the minds of people, but low doc loans could offer a more relaxing way to own a house.
A report from YourMortgage recently noted that if you are paying more than 30 per cent of your income towards your home loan, it is classified as 'stressed'.
Real Estate Institute of Australia (REIA) President Neville Sanders reported that 31.7 per cent of a typical family income is going towards paying off a mortgage in 2015.
"The figure increased 1.4 percentage points during the quarter and 1.3 percentage points compared to a year ago largely due to the increasing size of new loans," he stated.
So what does that mean for you? Well, having an average family income above the 'stressed' level for a home loan indicates that a less stressful option should be available.
Low doc loans to the rescue
Where a low doc loan is concerned, the stresses can be much less prevalent in the housing arena. A bank requires capital security and truckloads of documentation around how much you earn and when you are expecting to be able to pay the loan off.
A low doc loan does not require any proof of capital, rather a proof of income over the last six months and self-certification of your annual income could be all you need to access lending of up to 85 per cent of the value of your income.
Not having your family assets on the line as security could well remove a significant amount of stress that a bank loan entails. Therefore, a low doc loan is perfect for people that have an irregular income, because all you need is the proof that over a period of time you have earned what you declared. There is no need for monthly statements and pay slips, which makes this option perfect for self-employed people as well.
Taking the stress out is best
17.5 per cent of people suffered from insomnia because of stresses around the home buying process.
Housing affordability is also making owning your own home less and less realistic as well. The REIA report found that Victoria still has an average bank loan size of $390,503, while New South Wales averages over $400,000.
A study by St George Bank found that prior to an auction, 17.5 per cent of people surveyed had suffered from insomnia because of stresses around the entire home buying process.
Saving yourself the worry is the best thing for your health, and it could be the best thing for your family as well. Talk to Redrock today and find out how its services could help you to move ahead with the next big step in your life, without the stress of a bank loan.