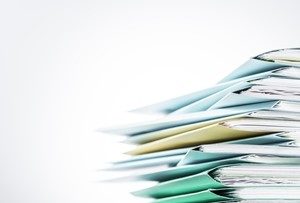 If you're looking to reorganise your finances or release some cash for new investments later this year, then refinancing with a low doc loan could be the way to go.
Commonly, borrowers want to refinance in order to release equity from a property to invest elsewhere, or to consolidate existing debt into one easy-to-manage lump sum. Releasing equity can be the most cost-effective way to invest in new property or renovations, and it's much easier to manage one repayment schedule than several.
Reorganising your loans can also enable you to access a better rate or loan term, and it allows some people to switch from a fixed-rate mortgage loan to an adjustable-rate, or benefit from cash-out refinancing.
For those who are self-employed or who work on a freelance or contractor basis and struggle to get finance approved, a low-doc loan makes refinancing a possibility.
How low-doc loans work
Low-doc loans are designed to enable those without much in the way of financial statements or tax returns to borrow money. Self-employed people are the primary candidates, as they don't have as many payslips and other paperwork confirming their incomings and outgoings but still have a source of income.
The main differences between a prime loan and a low-doc is in the application process. To apply for a low doc loan, you need to prove your income, but are unlikely to have regular payslips available to do so. Lenders require alternative documentation as evidence of your income, most often a letter from an accountant, bank statements showing your earnings or a business activity statement.
Lenders may also ask you to meet other criteria, such as a minimum credit score or deposit amount.
What to know about refinancing with a low-doc loan
As well as being able to prove your situation, in order for a lender to consider a low-doc loan you'll often need to undergo the following checks or questions.
Australian Business Number (ABN): If you're self-employed in Australia, you'll have an ABN. Your lender may want to see you've held your ABN for six months to a year minimum, to show you're experienced in managing your own income and taxes, and that you're not undertaking a new, and risky, venture.
Alternative documentation: Lenders understand that you're unable to provide standard documentation, but they'll definitely want to see some of the alternative documents listed above, to prove that you're a solid investment.
Deposit or equity: Many lenders look for a deposit or equity amount worth 20 per cent of the property value. Few lenders are willing to refinance with a low-doc loan of more than 80 per cent loan-to-value ratio.
Loan amount: How much a lender is willing to loan may be capped unless you're making a sizeable deposit payment. If you want a larger loan, it's worth considering whether you should try to increase your savings before you apply.
Credit Score: In many cases lenders want to see a good credit history, with recent payments having been made on time. They may pay special attention to any defaults to get a good idea of whether your income adequately supports you.
Evidence of intent: You may also need to explain why you want the loan, and provide evidence of your intentions. Lenders want to be sure you're not actually short on income and looking to use the loan to cover your everyday expenses.
Security property: Lenders might want to look into any property you have as security, and ask for additional details.
Applying to refinance with a low-doc loan
All lenders work differently, and with specialist products such as a low-doc loan, you can really increase your chances of securing funding if you know which lender to apply to, and exactly what checks they'll want to carry out.
Specialist brokers work with low-doc loans everyday and know exactly what each lender is looking for. Contact us today to speak to an expert for up-to-the-minute advice and get your refinance underway quickly.