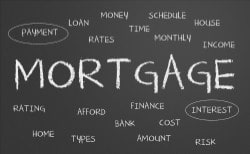 Seeking a copy of your credit report is an important first step to take towards securing a low doc home loan in Australia. After all, you need to be able to prove to potential lenders that you're a trustworthy, stable applicant that they can trust. What better way to test this than looking into your credit history?
What is a credit report?
Whenever you take out a credit product – like a home mortgage, credit card or personal loan – this is added to your personal credit rating, which sticks with you for your whole life. This history keeps tabs on how frequently you take out credit, as well as your behaviour towards making repayments and settling debts. If you're always on time with the full repayment amount, your credit rating will naturally be great.
On the other hand, if you have a less-than-perfect history of making repayments, this will also be seen by potential lenders. However, you're able to secure a copy of your credit report so that you know exactly where you stand before approaching a mortgage supplier.
Why is a credit report important?
For one, lenders will want to have a close look at these documents before approving your home loan. Low doc home loans are inherently riskier than normal mortgages, which increases the necessity of supplying an up-to-date credit report.
Furthermore, these reports also play into the types of interest rates lenders will offer you. This all relates to the estimated risk that lenders can take on with each client, factoring in the type of home loan you're interested in, the current economic conditions of the market and what kind of property you're looking to get – whether it be an investment or for your own occupation.