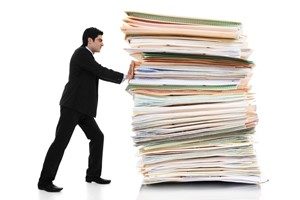 When you're self-employed or in control of a small business it can often be difficult to prove to big lenders that you have a stable income.
Without the normal income verification paperwork applying for a home loan can seem like an arduous task. Fortunately, low documentation loans – or low doc loans – can help. This type of loan can be approved when you are not able to supply tax returns or bank statements to prove regular earnings, but there are some steps that you need take before approval.
What criteria is there?
Your application will be assessed with several factors taken into account before it can be approved. The criteria will likely vary between lenders so you should investigate the specific criteria that your chosen lender requires, but there are some common indicators across the board.
• Self-employment history, proven with a 12-month Australian Business Number (ABN) registration
• A deposit, generally a minimum of 20 per cent
• A solid credit history, although there is sometimes room for negotiation
• Existing credit performance, which might included evidence of any existing loans or unsecured debts that you're paying off
• Strong net asset position
• A low value-to-loan ratio to reduce lender exposure
What documentation do I need?
The process for applying for a low doc home loan is different only in the paperwork required. However, that's not to say you won't have to provide any documentation – it is still important to prove that you are receiving a regular income so the lender has a level of certainty when approving your application. In general a self-employed person will need to provide a few pieces of evidence.
• An Australian Business Number
• A business activity statement or a letter from your accountant that outlines your earnings
• Bank or transaction statements that indicate any business expenses
Again, this will depend on the preferences of each lender, so get in touch with Redrock to find out what specific paperwork you will need to apply.