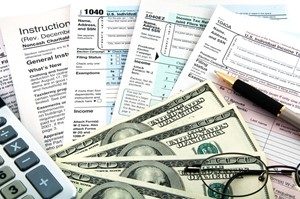 Getting finance when you're self-employed can be a little more difficult than when you're an employee. If you have the proper documentation, you will be able to apply for loans like any other person. But even if you don't have these documents, it's not the end of the world, as you can still get finance by applying for a low doc loan. Redrock offers a variety of low doc loans, all with different documentation requirements.
If I'm self-employed, what documents do I need to get a loan?
It's likely that the biggest hurdle you'll have to jump as a self-employed person seeking a loan is proving your income. Were you simply an employee of a regular business, doing this would be easy – usually two or three of your most recent payslips would do the trick.
That said, if you have the right documentation, you may be able to apply for a regular loan. In most cases, what's required is your two most recent years' tax returns.
What can I do if I don't have the right documents?
Unfortunately, a newly self-employed person may not have been in business long enough to have generated two years worth of tax returns. In this situation, finance is still obtainable by applying for a low doc loan.
The requirements for a low doc loan are all things that help show your lender you're worthy of loan. As such, they are for the most part different proofs of income. Typically, some or all (depending on your lender) of the following are needed:
1. An Australian Business Number (ABN)
In some cases this may have to be a minimum of six months old.
2. Business Activity Statements
These help inform your lender as to whether or not your business produces sufficient income for you to service your debts on time.
3. A letter from your accountant
This acts as a verified proof of income.
4. Businesses Bank Statements
The previous six months of statements may be requested.
It's important to remember that all lenders are different and the documents you're able to supply may affect certain aspects of your loan, such as the maximum loan to value ratio allowed. Make sure to enquire with your lender as to what documentation will get you the best deal.
Thinking of applying for a low doc loan? Contact us today to get specialist advice about whether it's the right option for you.