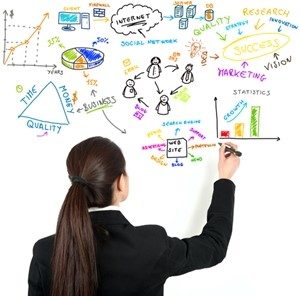 The rise of the low documentation loan has not just meant more and more people can get onto the property ladder where they otherwise might not have – it has also opened up the investment portfolio to a greater audience. Redrock Advisors can help you leverage your property or open up alternative types of lending to help you begin or expand an investment portfolio, to get you building equity for the long-term. Here are some tips on beginning a great property portfolio.
Save and budget
It's the part we all hate hearing about, but it's important. In most cases, you need to have a solid set of savings, or an existing significant asset to wedge your way into the right type of home loan. If property investment is going to be your niche, you need to put in the hard yards early on – but you will likely reap the rewards later in life.
Decide what you want
Are you going to focus on positively geared properties for immediate rental income, or perhaps go down the path of negative gearing, and receive tax breaks while the property swells in value? Each of these paths has their own benefits and drawbacks, and you have to think carefully about which one is going to suit your financial needs. That's where a Redrock representative can help, by providing advice on property and loan products that suits your goals and situation.
Use the equity of existing homes
If you already own a property and want to expand into another, you can use the equity you have built up in the first home to make buying the second one easier. It can be a hard road to begin with, but with the right bad credit mortgage and financial advice, almost anyone can get started on a portfolio if they put the effort in.