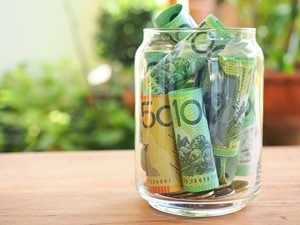 Buying property is one of the biggest purchases you are ever likely to make, which is why it's so important to make sure you're ready to take the plunge. Everybody's situation is different and if it's a low doc loan you're after, there are some extra considerations you will need to make.
Here are some of the main questions you will need to ask yourself when it comes to making an application for self-employed home loans.
Have you built a big enough deposit?
The deposit you have to secure a property is one of the most important factors any lender will take into consideration.
Generally speaking, you will need at least 10 per cent of a property's value to be in with a chance of securing a loan.
Ask yourself whether the deposit you have is likely to be significant enough. If not, put a plan into place that will enable you to add more to it – and hopefully put you in a better position to borrow.
Do I have all the documents I need?
Low doc home loan lenders will require a variety of paperwork to assure them you can repay your mortgage, so it's essential to make sure you have it all in order. Ranging from your Australian business number through to activity statements, you need to have everything to hand.
Take an objective view of your finances and ask yourself whether they are likely to convince a lender you can make repayments. If not, think about what you can do to improve the situation – as well as your chances of being accepted.
Have I found a property I want to buy?
Some people find they want to apply for a home loan because they've come across a property they want to buy. If you're not in this position then take a look at the market and decide if there's anything worth looking at.
If you still don't find anywhere, think about whether it's still worth making an application or holding off for a while longer.
Can I cope with everyday expenses?
Once you've purchased your property, there are various other expenses you will face as an owner. From utilities to insurance, the costs don't end once you've got the keys to the front door.
A lender will weigh up whether you can meet repayments on your low doc loan, so it's down to you to work out the other financial details.