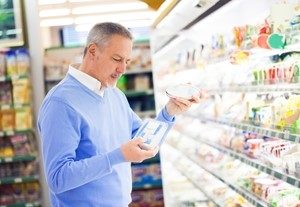 If you're a self-employed individual looking into purchasing commercial property for your business, you could be in luck. While you may not be able to secure a regular home loan, get in touch with the team at Redrock to discuss the low doc loan options available for your retail or commercial pursuits.
What are the differences between commercial and residential low doc home loans?
Generally speaking, the credit policy for commercial loans is similar to residential property mortgages, except the loan to value ratio (LVR) is often lower due to the inherent risks associated with commercial real estate. These credit products are usually around 70 per cent, due to the higher underlying risk of the asset.
While commercial properties offer higher returns by virtue, the general consensus is that they are a higher risk factor than established residential property. This is why you won't ever see commercial loans advertised with an extremely low LVR – it simply isn't a viable idea for lenders.
However, these products do exist – which could be great news for self-employed people interested in purchasing their own slice of commercial property. The home loan application process is the same as a regular low doc home loan, taking into consideration the lack of formal documentation for self-employed individuals.
What are the basics needed for an application?
Checking your self-employment status means you need to bring along a valid Australian Business Number that has been active for at least 12 months, as well as evidence of your GST registration.
Furthermore, an accountant's letter or bank statement will aid the process by helping to prove your employment warrants an income – otherwise, the lenders may not feel confident lending to someone without a steady stream of income.
Get in touch with the team at Redrock to chat about the documents you need to bring and potential home loan options that you could pursue.