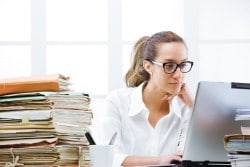 Plenty of Australians know the benefits of self managed super fund loans for residential property investment, but fewer may realise that these advantages carry over to commercial loans, as well.
Unlike home loans, which are generally taken out by a single person or couple, commercial loans are typically taken out by businesses that are looking to finance some kind of project, whether it be purchasing a new space or funding some type of business activity.
However, just like with residential loans, self managed super funds (SMSFs) can obtain this type of finance, too.
Differences and similarities to SMSF home loans
SMSFs must follow the same procedures with commercial loans as they would with residential loans – establishing the fund, obtaining loan approval, etc.
However, SMSFs should keep in mind that it may be difficult to obtain commercial finance when compared to residential loans.
Commercial loans are generally viewed as riskier by lending institutions. Since businesses are much more exposed to market volatility than homes, obtaining approval for a commercial loan could be a more challenging process.
Benefits of buying through an SMSF
For Australians looking to purchase real estate to use as a business's premises, there are plenty of advantages to using SMSF loans.
First, an SMSF can acquire property worth more than its available funds. Secondly, SMSF assets are more secure, as lenders do not have recourse to other SMSF assets in the event of a default on your loan.
Also, an SMSF receives all income and capital growth from a property even if it has not been paid off, and the SMSF can use income from a property to help pay off the loan.
Finally, interest can be claimed as a tax deduction by the SMSF, helping to reduce the fund's tax liability.
If you're looking into your SMSF loan options or want to discuss them with a professional, contact the specialists at Redrock.