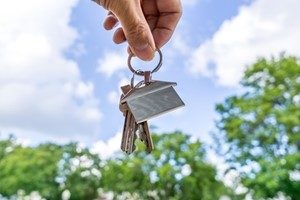 Being self-employed can be a rewarding experience, but it also comes with its unique set of financial challenges. After all, you're the one who is ultimately responsible for ensuring you have enough money coming in each month to pay your bills, which isn't always easy.
If you've got your sights set on applying for a self-employed home loan sometime in the future, you will need to make sure your business stays in the black at all times. As any freelancer will know, this is often easier said than done, especially during the quieter times of year.
Any lender will need to be sure that you're bringing in enough of an income to meet the repayments on your loan, which is why you need to work hard at ensuring your company is turning a profit.
Stick to what you know
Any self-employed person will tell you that the most certain way to make a living is to do what you do best. Whether it's fixing cars or helping people with their tax returns, everyone has a skill they can probably make money from.
If you are trying a new venture then make sure you do your homework first. Is there enough of a demand for your service or product? Think carefully about timing as well, especially if you're hoping to apply for a low doc home loan in the not too distant future.
Build a contact base
Former colleagues and clients are the best sources of information you're likely to have, so be sure to stay in touch. Word of mouth is often one of the most effective ways to secure new business, so make sure you're at the forefront of people's minds when they make recommendations.