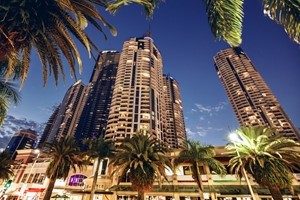 If you're interested in purchasing central business district property with your self-managed super fund loan, it's important to consider the different options available to you. With the various developments occurring across Australian capital cities, here are some tips to help you make the right decision.
Look out for the view
One of the biggest sellers for inner city real estate is a decent view. With a number of apartments having large glass windows looking out over the city, this shouldn't be too difficult to come across. However, if you're looking to create an investment portfolio with high-quality properties, it's also a good idea to take into consideration what is being overlooked.
For example, nobody wants to have a view of grimy apartment complexes. If you can secure new units in the developments early, it should be easy to find rooms that overlook tourist areas, the ocean or other interesting spaces in your chosen city.
Make sure the unit is sizable
Naturally, these apartments will never be as spacious as a detached home. But nowadays, a lot of the time people are interested in renting units with at least two bedrooms, as well as a wonderful living space, kitchen and separate bathroom.
Again, the best way to secure this is to simply get in as early as possible and discuss the apartment options available to you with the experts in the region.
Silence is golden
Finally, ensuring the apartment has a decent degree of soundproofing is essential. Nobody wants to hear the sounds of a city at 2 am Investigate the type of soundproofing – if any – being installed in the units before committing to any single option.
Things like double glazed windows are great at reducing the amount of sound that can travel into the unit from the street.