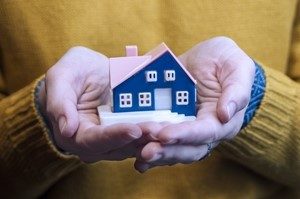 The debate over renting v.s. buying is an age-old one. There are pros and cons to each side, but buying often comes out on top. This presents a hurdle, though, to those who have income but can't easily prove it – recently self-employed people, for example. What are the benefits to buying over renting, and how can a low doc loan help you enjoy them?
You get to build equity
When you rent a property, all the money you pay just goes into the landlord's pocket and you get nothing (benefits of living in the property aside). While the payments for a mortgage will likely be higher than rent, they are all going towards an asset that you'll own and will likely increase in value. Instead of pouring money into a hole, you get to invest in some thing that'll grow in value.
You are in control
In Australia, landlords can terminate a lease without giving the tenant a reason.
The biggest upside of owning your own home is that you're in control of a) who lives in it and b) what can be done to it.
In Australia, landlords can terminate a lease without giving the tenant a reason. If you're given such a notice, you have 60 days to move out and find new accommodation. Having the threat of eviction over your head, no matter how good a tenant you may be, is a stressful way to live indeed.
Victoria's government is currently in the process of updating its local tenancy laws, which will now require landlords to give a legitimate reason for eviction (among other things). These changes, however, will not be introduced to parliament until 2018, and already there are reports that it may face difficulties passing in the upper house.
Renters are also unable to do renovations. Is the kitchen in need of a refresh or the bathroom too small? The only way you can get such things done in a rental property is by convincing the landlord to do them. When you own, the decision to make such changes is completely up to you.
How can a low doc loan help?
Newly self-employed Australians that want to buy a property instead of renting might think doing so is out of reach, but it doesn't have to be. With a low doc loan from Redrock, business owners that don't have the necessary documents to show a traditional lender that they're credit-worthy can still purchase a home. To learn more about how we can help, get in touch with the team at Redrock today.