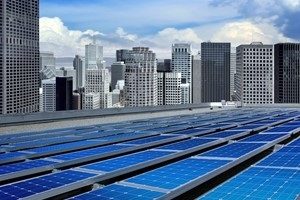 Have you ever thought about living in an apartment? What about being a landlord, and having a constant stream of revenue from tenants? Both of these things are possible, especially with the recent surge in apartment approvals for construction. Master Builders Australia states that there has been an 11.3 per cent rise in apartment approvals over the past year – there are going to be a whole lot more buildings popping up over the next 24 months.
When you take out a low doc home loan with Redrock, you're giving yourself the opportunity to do one of two things:
Buy a new home, somewhere you've always wanted to live, to suit your dream lifestyle; or
Purchase an investment property that you can use to build wealth over time, and eventually develop into a property portfolio.
Whichever way you choose to go about it, apartments could soon be the easiest way to get into a new piece of real estate.
Why are apartments the way to go?
The population of Australia is rising. That means there needs to be more housing in a smaller area – hence the need to build up, and not out. The best way to build up is with high-rise apartment buildings that are close to places people need to be for work or school – places like the CBD or major centres.
As the population goes up, so too does the number of people who want to be close to these centres – houses aren't going to be an effective choice for these people, because there generally isn't enough land around to service everyone who wants to live in the CBD. When people realise that, they're going to be looking for somewhere to live that caters to what they want – somewhere such as a brand-new apartment with all the bells and whistles.
The data from Master Builders Australia is encouraging for people who want to invest in a new apartment, because soon there will be plenty to choose from. Once you've bought, you can start looking for tenants. After that, the finances virtually take care of themselves. Well, you'll still need to do a little accounting.
What about buying as an owner-occupier?
The answer to this question is simple – if you want to be close to the CBD or a major centre, and buying a house on a block of land is too expensive, then you might find a better deal buying an apartment on the most popular street in town.
For more information about buying with a low doc loan, get in touch with Redrock today.