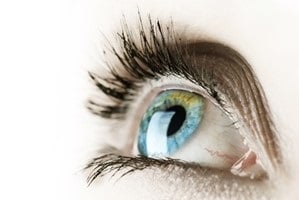 Have you found yourself in a position where you can't get a home loan through traditional channels? Is your bad credit holding you back from buying your dream property?
Redrock has a range of solutions to help those who find themselves stuck with a bad credit rating, unable to do anything about it. We believe you should be given every opportunity to purchase the property you want, just as other people can. Through doing so, you can also improve your credit rating by keeping up payments. Plus, you'll be living in your dream home, so what's not to love?
The three options below are a little inspiration for what sort of home you could get with a bad credit home loan:
1) An apartment with a view
Real estate guru John McGrath, speaking to Switzer Daily in September 2010, states that many dream Australian properties include some kind of view – usually of the sea or a harbour. However, a view of a park or bushland is just as impressive, and can really make your apartment feel like the most relaxing place on earth.
To make the most of the beautiful surrounds that Australia has to offer, why not go up to the 40th floor of an apartment building and get a view over the entire city? You'll pay anywhere between $20,000 and $100,000 more per floor you go up, so be prepared to pay for the view you want.
2) A house on the water
According to realestate.com.au data from January 2016, the ten beach-side suburbs with the lowest median house sale prices were all in South Australia or Victoria. Golden Beach in Victoria was the cheapest, at just $123,500, and Venus Bay in Victoria the dearest of the top ten, at $227,000.
For a quick stroll to the beach, you don't need to pay millions. Just look outside the cities – you'll find your dream in no time.
3) A farm with land as far as the eye can see
A lot of people prefer the call of the wild over the concrete jungle. That's why farmland is so popular – and if you purchase enough with your bad credit mortgage, you can virtually do anything on it. From creating your own resort retreat, to installing the most intricate garden you can think of, buying farmland could give you the lifestyle you've always wanted.
For help with your bad credit home loan, there's only one team to call – Redrock.