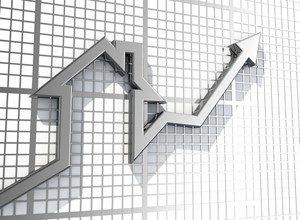 Many people still don't understand why SMSF loans have become so popular for investing in real estate. Understanding the benefits will clear this up.
Self managed super fund loans have become increasingly popular in Australia, but for those who don't' fully understand the process, the question of why remains.
After all, what's the point of contending with the complex system of borrowing through an SMSF when obtaining a loan the old-fashioned way seems much simpler in comparison?
Pooling resources
Imagine that the real estate market is booming and it seems that each day brings news of opportunity for property investment. This would seem to indicate the time to purchase a property is now. Unfortunately, this is much easier said than done.
SMSF trustees may have determined that investing in property was a wise decision in the past, but unless they had sufficient funds to buy the property, this strategy remained out of reach.
However, SMSF loans allow funds to acquire property worth more than their available finance.
This type of borrowing also comes with added benefits, such as the fact that SMSFs receive all income and capital growth even if the property has not been paid off. Additionally, interest may be claimed as a tax deduction by the SMSF, reducing its tax liability.
Also, unlike with traditional loans, an SMSF can buy property without worrying about its other assets becoming forfeit in the event of a default. SMSF trustees can rest easy knowing that even if they are unable to pay off a loan, their other fund assets are secure because the lender does not have recourse to them.
Remember the rules
While SMSF borrowing comes with plenty of benefits, it pays to remember some important regulations regarding SMSF investment property.
The property bought through an SMSF must meet the sole purpose test, meaning it solely provides retirement benefits to fund members. Additionally, the property cannot be bought from a related party to a fund member, lived in by a fund member or related party or rented by a fund member or related party.