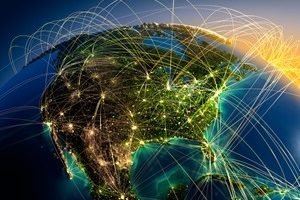 People that don't have regular incomes, or those who run their own businesses, might have trouble accessing a home loan through one of the more traditional institutions. Banks and some mortgage brokers require significant amounts of paperwork to prove income flow and ensure they're getting the security they require for their lending.
At Redrock, a low doc loan takes out the need for that documentation, so you don't need to worry about collating as much information in order to access funding. You shouldn't be restricted from buying a home for you and your family just because of your working situation, and a low doc loan is potentially the best way to access the housing market in its current state.
What's going on in the Australian property environment?
The UK referendum from last month is forcing international investors away from a volatile London market.
Outside circumstances are showing a really competitive landscape in the Australian property market. The UK referendum to leave the EU late last month is forcing international property investors away from a volatile London market and toward the strength of Sydney and Melbourne.
There are already significantly more buyers than sellers in the country, which is causing competition to be pushed higher and higher. That's driving prices upward too, and only makes it more necessary to have sound lenders allowing you access to the correct funds.
The Housing Industry Association (HIA) Population and Residential Building Hotspots report from June 2016 shows that last year, there were 221,000 new homes being built. Over the course of the 2014-15 financial year, a whopping 317,083 people were added to the population, so clearly supply is not keeping pace with demand.
As investors that would otherwise have looked to London for their buying move elsewhere in the world, the house and unit markets in Sydney and Melbourne are going to become even more out of reach for so many people. Acting quickly and getting into the market by taking out a low doc loan right now gives you the best chance of success.
Where are Sydney and Melbourne at?
Acting quickly and getting into the market right now gives you the best chance of success.
In terms of values, CoreLogic RP Data reports that houses in Sydney have a median figure of $1,079,060. In Melbourne, that number is down on that slightly at $852,420. Those represent increases of 10.97 and 12.15 per cent respectively in the past 12 months, and the Brexit could well see that data rise drastically.
To stay ahead of this changing and volatile market, get in touch with Redrock today.
The sooner you act, the greater your chances are of beating the rush from international buyers.