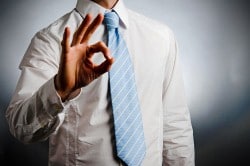 Low doc loans are a finance product available to people who are finding it difficult to borrow through traditional means.  This is often because they do not have the financial statements or tax returns they need to get approved – usually due to being self-employed or having a less-than-stellar credit history.
However, low doc loans are suited to borrowers in a range of different circumstances, providing a flexible and fair solution for those who need capital for various reasons.
What does 'low doc' mean?
'Low doc' is short for low documentation, meaning you do not have to provide the extensive financial statements or income information that may be required under a traditional lending agreement.
A low doc loan can be the ideal solution if you are your own boss, making it a popular choice for anyone who is self-employed or otherwise has difficulty showing proof of income.
What can I use a low doc loan for?
While this type of lending is commonly used for mortgage approvals in the form of low doc home loans, there are a number of different options available to borrowers.
•      Refinancing (offering unlimited equity release)
•      Debt consolidation, including credit cards, car loans or personal loans
•      Business expansion or to clear expensive overdrafts
•      Specialist loans for those with less than perfect credit files
•      Construction loans for the building of one or multiple properties
•      Loan products with no mortgage insurance
•      Low doc loans for commercial purchases and refinances
In many cases, all you need to qualify for a low doc loan is an active ABN, business banking statements or an accountant's letter, and a 20 per cent deposit.
Once you have decided a low doc home loan is the right option for you, it is time to speak to an expert adviser.  Contact the specialists at Redrock to find out more about low doc loans.