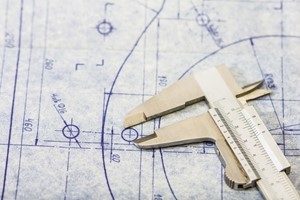 Getting onto the property market is something that many Australians aspire to do their whole lives – for some, particularly those with irregular incomes or who run their own businesses, it never seems like a possibility.
Banks and traditional lenders require lots of documentation about earnings and future security, however with a low doc loan from Redrock, you don't need that same plethora of paper. With only a few assurances, depending on what sort of loan you go for, you can access enough of a home loan to get into your dream property.
But why is right now the best time to get into the housing market and start your journey up the ladder? Well, conditions are competitive, but with a sound mortgage broker behind you, there's every possibility that you'll beat the crowd because of better access to funds.
What's the market doing?
In recent months, people have been coy about going out into the world and buying their own home – there has been a huge amount of competition that is driving prices up, and that's not conducive to making a purchase.
According to the most recent CoreLogic RP Data Pain and Gain Report from the March 2016 quarter, a whopping 97.6 per cent of Melbourne homes were sold for a profit during the first three months of this year. That doesn't leave a lot of wiggle room for finding a bargain, which means having the right amount of money behind you is one of the only ways you're going to be successful.
Construction on the rise
Because of figures like the one above, there has been a shift toward constructing new residential dwellings over the past 12 months.
"New home commencements reached a fresh record in the March 2016 quarter and residential construction is unequivocally the powerhouse of the Australian economy," said Housing Industry Association Chief Economist Harley Dale.
"New dwelling commencements reaching yet another record over the 12 months to March this year (nearly 230,000) reinforces the vital economic role new home building continues to play in 2016."
While the market keeps being perceived as busy, people might be turning away from buying existing homes to constructing their own. This could well leave a few gaps in the buying landscape, and that's free space for buyers with low doc loan funding to fill.
If you're excited about the prospect of a less competitive buying market because of construction taking a front seat, get in touch with Redrock and start your mortgage application today.