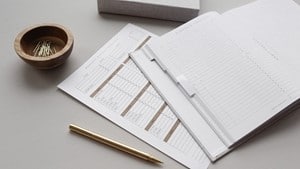 If you are considering making the career jump to be a mortgage broker, you are likely contemplating all aspects of the job. And while you may be attracted to the role for many reasons (high earning potential and flexibility in work hours are a few common reasons), you have to go through the proper channels and processes to get there.
There are certifications and licenses that are affiliated with becoming a mortgage broker, and if you are asking whether or not you need to take a mortgage broker course, the answer is yes, you do. But don't think of it as only mandatory, but also worth it. The amount of information you'll come away with will help equip you to be able to navigate the industry and be prepared to handle whatever comes your way, or your clients'.
A Certificate IV in Finance and Mortgage Broking
In order to become a mortgage broker in Australia, you are required to earn a Certificate IV in Finance and Mortgage Broking. If you are serious about becoming a mortgage broker, there is no way around this course. However, taking this course doesn't mean you are going to break the bank, and in addition, it is worth it.
The course is offered by various registered training providers, which means that the cost is not going to be the same every place you inquire. However, it is common that the cost will range from $380 to $580 or so. Additionally, there are some providers who make the course available to be taken online with a tutor or give you the option to go through the learning at your own pace.
If you were to pursue a Diploma in Finance and Mortgage Broking Management, then the cost will be closer to almost $2,000. And while this isn't a necessary requirement, it is recommended that you pursue this avenue if you are serious about the industry. There are many lenders and organisations in the industry that look favourably on those that have this credential.
It's an investment
Don't let spending this amount of money on a mortgage broker course dissuade you from pursuing a career as a mortgage broker. Think of the course as an investment in yourself. Not only is the Certificate IV required, but it will also provide you with the knowledge you need to move forward in the industry and take care of your clients.
For more information on becoming a mortgage broker, request an information pack today.