Information Videos
Discover more about become a broker with one of Australia's leading broker groups.
Information Videos
Interested in a career in broking?
Watch and learn more about the benefits and rewards of becoming a broker with Redrock. Our unique program provides a choice of three unique mortgage broking models.
New to industry applicants seeking a pathway to commence a career as a mortgage broker.
For existing businesses the ability to add broking services, without all the hassle
A unique specialist franchise broking model with professional branding and marketing support.
By becoming a mortgage broker with Redrock you'll be joining over one hundred mortgage and finance professionals around Australia.
Once your done, take your next step and request your free information pack today.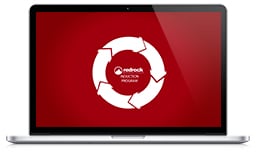 Become a Mortgage Broker with Redrock
Own a Mortgage Broking Franchise
Our Awards
Since 2004 we've been recognised for our award winning expertise, service and support helping our members and franchise partners achieve more.
David F
Mortgage Broker VIC
I decided to join the Redrock Group because of the excellent reputation and the choice of packages available, the whole process from my first phone call to becoming a full member was seamless in the way everything was handled and if I ever needed help it was only a phone call away, from doing my cert 4 right through to writing my first loan, and the marketing and mentoring is fantastic and anyone wanting to get into the mortgage business, getting on board with Redrock is the smartest decision you will ever make.
Belinda B
Mortgage Broker NSW
I've been a member of Redrock Group for almost two years now. Their operations team is amazing. They were able to guide me through all the things I needed to setup for my business, and they assist with any queries I have on an ongoing basis. I get support in structuring deals and getting advise with loans I work on, plus they have a structured compliance program that is valuable in this type of industry.
Vimal S
Mortgage Broker NSW
The entire team at Redrock Group are absolutely dedicated and efficient in delivering a high standard of quality service to all member brokers. From inception to finish the team strived to guide me via a properly documented and informative, step by step process, ensuring a smooth transition into my independent mortgage broking business. I am extremely delighted to be affiliated with Redrock.