Mortgage Broker Mentoring
Mentoring and support services from experienced mortgage professionals.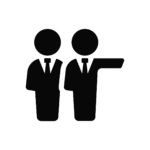 Mortgage Broker Mentoring
New entrants to the mortgage broking industry with less than 2 years relevant industry experience are required to be be under the guidance of a suitable mentor.
Our approach to mentoring
With more than fifteen years mortgage finance industry experience, we provide new to industry brokers with comprehensive mentoring and support services required to achieve success as a mortgage broker. Our brokers also gain invaluable knowledge and skills on specific topic areas at our professional development training days and webinar training event series.
As a member you will benefit from broker mentoring support and tools including;
Market leading compliance & auditing systems
Comprehensive induction training & reference manuals
Continuing professional development compliance and training
Assistance with obtaining panel lender accreditation's
Checking and validation of your loan applications prior to lender submission
Ongoing phone and email access to highly experienced lending managers
Loan scenario assistance and advice, including loan packaging
Downloadable toolkits, templates and forms for compliance and marketing
Webinars, training and continuing professional development events.
Mortgage Broker Mentoring FAQs
If your a new to industry broker you will automatically qualify for mentoring when you join Redrock.  Our support services ensures that your professional career will be guided by skilled and experienced industry professionals who have been highly successful in the industry.
No, once you join Redrock you have access mortgage broker mentoring, and support tools, compliance systems and ongoing training at no extra charge.
Mentoring and support services are built into our membership platform however mentoring is not a legislative requirement under NCCP for credit representatives.  Industry bodies however, such as FBAA have imposed their own mentoring requirements for new members. We believe the availability of resources and support is crucial in ensuring our members remain compliant and successful.