Add Mortgage Broking to Your Business
Join hundreds of businesses growing their revenues with mortgage broking services.
Add Mortgage Broking to Your Business
Would your clients benefit from credit advice?
Are you referring lending opportunities to others?
If the answer to any of these questions is YES, then this is definitely the opportunity for you. Membership with Red Rock is a unique way to enter the mortgage finance broking industry and grow your businesses revenue and profit with mortgage broking services.
Red Rock has helped a range of businesses add mortgage broking to their existing business model. Our national network of more than one hundred mortgage and finance brokers includes many financial planning, conveyancing, real estate, and accounting practices to name a few. Leverage your existing database and client relationships by adding mortgage broking to the mix and provide a one-stop finance solution.
We've developed a highly successful turnkey system for adding mortgage finance broking services to existing business with very little distraction. Mortgage broking is highly financially rewarding, integrate it into your business to grow your revenue & profit.
A logical extension for related businesses, many of our members have taken advantage of adding mortgage finance to their business and have trained their existing staff for the role, leading to a far greater return on staff overhead. Our flexible approach allows you to maintain your own business identity whilst adding broking services to your existing business without all the hassle. Check out our comprehensive range of member benefits to see how they could improve your revenue and profit.
If you'd like further information or for a confidential discussion about adding mortgage broking services to your business. Request your free information pack today.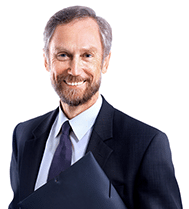 Belinda B, NSW
I've been a member of Red Rock Brokers Group for almost two years now. Their operations team is amazing. They were able to guide me through all the things I needed to setup for my business, and…
David F, VIC
I decided to join the Red Rock Brokers Group because of the excellent reputation and the choice of packages available, the whole process from my first phone call to becoming a full member was…
Vimal S, NSW
The entire team at Red Rock Brokers Group are absolutely dedicated and efficient in delivering a high standard of quality service to all member brokers. From inception to finish the team strived to…