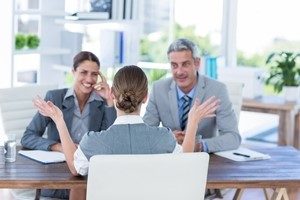 Is your current job not providing a comfortable income source for you? Are you unsatisfied with your role? Are you looking to join the ranks of mortgage brokers to grow your income and gain more job satisfaction?
Unlike other high-paying professions like becoming a doctor or a lawyer, there is a much shorter route to becoming a mortgage broker. But mortgage brokers still must be trained to serve as an intermediary between borrowers and lenders, so there are some courses and certifications that must be acquired first.
Why become a mortgage broker in the first place?
Australia is home to 16,851 mortgage brokers through March 2019, according to the 8th Edition of the Mortgage and Finance Association of Australia's Industry Intelligence Service.
The broker channel cornered 59.7% of the residential home loan market in the six-month period of October 2018 to March 2019. This accounts for a year-on-year increase of 55.3%.
All told, the broker channel settled $87.56 billion in residential home loans during this period. This includes a 3.09% growth for the aggregate value of brokers' home loan books, up to $686.93. And this is all against the backdrop of relatively tough market conditions in the current real estate climate.
With all this money swirling around in this sector, it certainly makes sense that many people are taking the steps to become a mortgage broker.
Certificate IV in Finance and Mortgage Broking
The main and most important course you'll need to complete is the Certificate IV in Finance and Mortgage Broking. This is the minimum requirement to become a mortgage broker.
The purpose of the course is to qualify individuals to learn and apply industry-specific concepts to complex situations, and analyse how to best serve their customers while following all of the rules and regulations of the credit industry.
According to My Skills, the Australian Government's initiative for providing insightful information for training options, the Certificate IV helps individuals apply "solutions to a defined range of unpredictable problems, and analyse and evaluate information from a variety of sources."
The course costs an average $1,325, and lasts about nine months. Compared to other forms of higher education and certifications, this is a reasonably priced course
Some of the information covered in this comprehensive course includes:
Introduction to the Australian mortgage industry.
Legislation and regulatory framework.
Lending institutions and loan types.
Loan and lending fundamentals.
The loan process.
Ethical considerations.
These are just the top-level types of knowledge gained, as each of these goes into much more detail. You'll also learn the history of the industry, the terminology, the industry bodies and organisation types, as well as all the intricacies on how the industry operates, and how you can most effectively navigate this industry to your and your clients' best interests.
Diploma in Finance and Mortgage Broking Management
This is not a requirement but it's not a bad idea to look into obtaining a Diploma in Finance and Mortgage Broking Management, since many lenders and organisations prefer brokers to have this qualification.
It helps open more doors by showing a dedication to the profession. The diploma also prepares you for the complex nuances involved in mortgage broking. Ultimately, obtaining this qualification can further boost your knowledge and hone your skills to make you more successful in this profession.
Click here to learn more about how to get started in the fast-paced and lucrative world of mortgage finance careers.