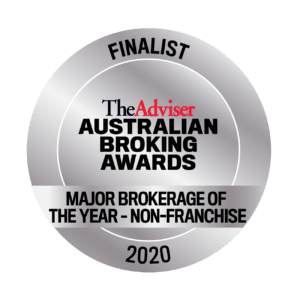 Redrock Group has been shortlisted for the Australian Broking Awards 2020 and has been named as a finalist in the Australian Broking Awards for Major Brokerage of the Year.
Now in its 10th year, the Australian Broking Awards, run in partnership with principal partner NAB, is the industry's most prestigious accolades recognising excellence across the entire mortgage broking industry.
The awards showcase professional development and innovation, celebrating both the individuals and firms that are leading the way in the industry.
Award recipients represent a true cross section of the mortgage industry, recognising the contributions of the profession's most senior ranks through to its rising stars.
The finalists for 2020, announced over several weeks beginning on 22 June 2020, feature 230 high-achieving mortgage professionals across 28 submission-based categories.
The Adviser editor Annie Kane commented: "Over the past 12 months, Australia has been through a difficult period. The devastation caused by the bushfires was quickly followed by the coronavirus pandemic, placing strain on the economy and the finances of Australians across the nation. More than ever, brokers came out to support their clients during their time of need — finding them much-needed finance and helping them navigate their options for financial assistance, where necessary.
"From helping borrowers access financial assistance so that they can stay in their homes to ensuring that small businesses can keep their lights on and survive, brokers were there to help. "We are proud to be able to recognise the brokers that have been leading the way and celebrate the individuals and companies that have been going above and beyond for their clients.
Andrew Cowan, Managing Director at Redrock Group, said that he was humbled to be recognised and proud to be named as a finalist in the Australian Broking Awards 2020. "Australian Broking Award's recognition for our excellent contribution to the Mortgage Broking industry reinforces the strength of our service and dedication to connecting with the community and engaging with clients," he added.
The winners of the Australian Broking Awards 2020 will be announced during a live, virtual event on the evening of Thursday, 16 July 2020.