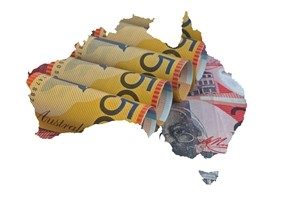 If you're thinking of making the move to a career as a mortgage broker, congratulations! You're considering a job in a growing field where each new day brings an exciting challenge. While you may now be settled on being a mortgage broker, you may be unsure of where in Australia your new career can flourish.
As an industry where you're largely paid on commission, your best chances of success will be in places where the real estate market is booming. Here are some of the best places in Australia to become a mortgage broker.
Melbourne
Melbourne housing grew in value by 13.7 per cent over the 2016/17 financial year, according to CoreLogic data. This is on the back of four years prior growth, with each growing faster than the last. The median house price at the end of the June quarter sat at $865,712 and the future of 'the garden city' looks bright. For those that are also looking for a creative, vibrant place to help improve their work-life balance, Melbourne could be the best choice.
Sydney
Sydney's property market has been in a boom for the last few years and this trend has continued into the 2016/17 financial year. Sydney house prices rose by 12.2 per cent over the 2016/17 financial year according to CoreLogic data, a fraction higher than the previous year's growth of 11.3 per cent. The median house value for the June quarter crept closer to the $1.2 million mark, reaching a cool $1,178,417. As the largest city in Australia, Sydney remains a premier location to start your career as a mortgage broker.
Canberra
Unlike others in Australia, the housing market in Canberra is expected to be still going strong over the next few years, with the Residential Property Prospects 2017 to 2020 report released by BIS Oxford Economics forecasting 16 per cent growth by the year 2020. Forecasts aside, the 2016/17 financial year saw values increase by 9.6 per cent, a sharp jump up from the previous year. Quarter on quarter, house price growth was 3.9 per cent, with the median now $723,299. The hectic lifestyle of Sydney or Melbourne isn't for everyone, so the capital provides a great place to live while still being a high-growth market.
Regardless of the area you choose to call home, becoming a mortgage broker is a wise career choice. When you're starting out, getting help from a team of industry professionals can make a world of difference. Get in contact with Redrock today and take the first step on your new journey.